Instant estimates for moving companies
Get more bookings for your moving company with instant estimates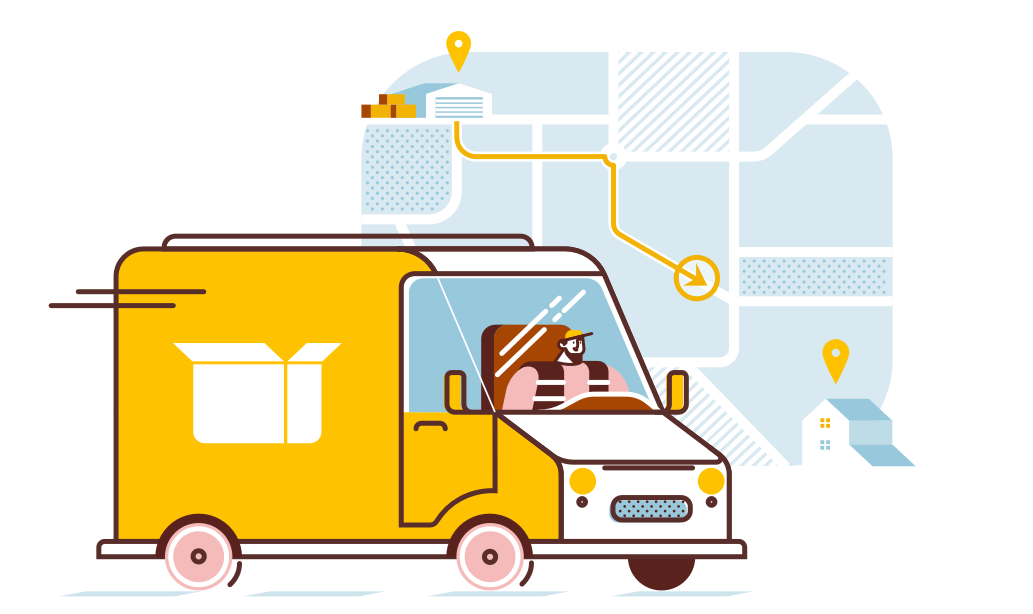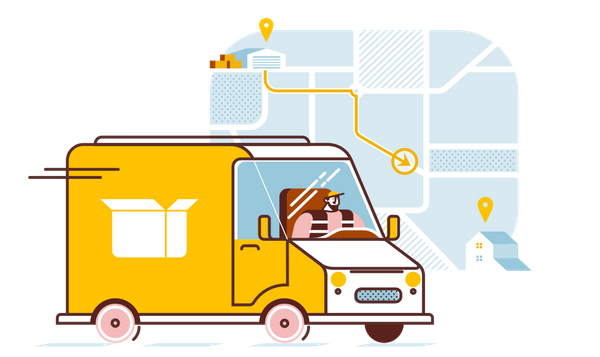 ---
Something most moving companies would love is the opportunity to book more jobs instantly online. For this to work, prospective moving customers need to have a sense of how much their move will cost before they book, without this, they would be unlikely to pull out their credit cards to book.
It is difficult to estimate moving costs because we don't know upfront how long a move will take a group of movers to complete. This includes hours spent on packing, loading, unloading and travel time (if the move is "local")
The way to address this is to find a simple way to provide good bounded estimates to prospective customers to give them enough confidence to reserve your services with their credit card. This is possible because we can take what we know about the hourly rates of our crews, the typical move sizes we service and the ideal crew types for each type of move. With this information we can:
Define crew types with their hourly rates. For example, specify that your crew type of 2 movers, 1 truck will cost $120 per hour.
Link crew types to the different typical move sizes. For example, you can map the Studio, 1 Bedroom move sives to be linked to the 2 movers 1 truck crew type
This is how these settings would look in MoveBooker: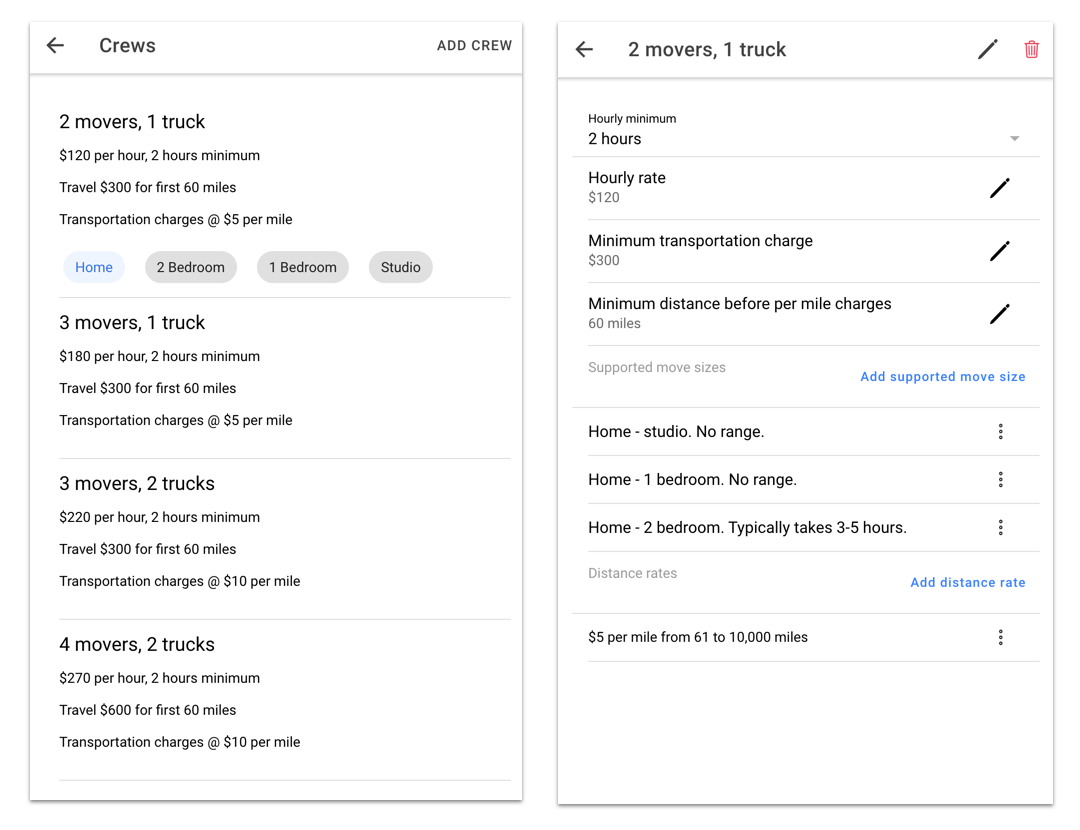 Now once we have settings similar to the ones above, we can look at how we can present estimates in different scenarios to the prospective customer
Scenario 1: Hourly rate estimate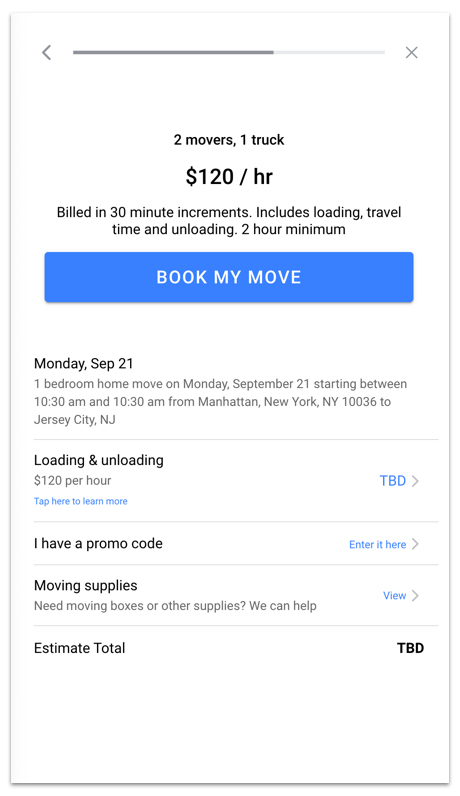 For local and smaller moves, the simplest option is often to display your hourly rate along with the hourly minimum for the recommended moving team size. This works because it provides enough of a guidance for prospective customers who are moving and smaller moves historically have less variance in the number of hours required. Moving companies are also quite happy with this has they don't have to do in-home estimates which saves time.
Scenario 2: Hourly range estimate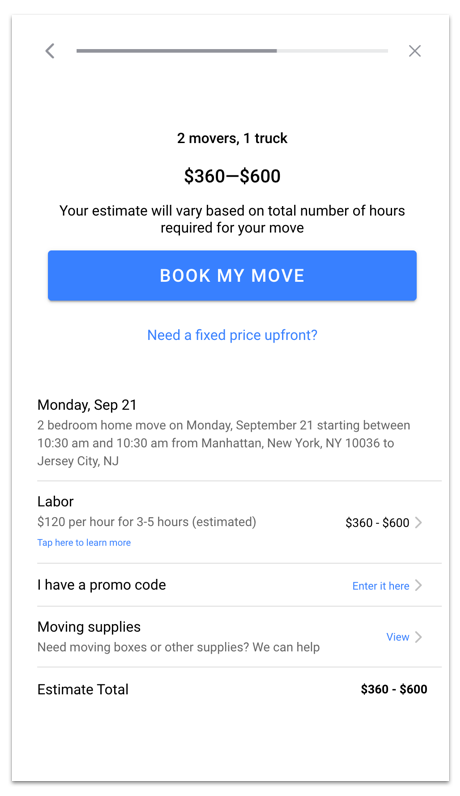 For slightly larger local moves, the variance in estimated hours is sometimes big enough that prospective customers can be presented with an estimate range rather than a fixed amount. This is enough to give customers the confidence to book online. The best part about this option is that customers are provided with an option to request and schedule an estimate if they do require a fixed estimate.
Scenario 3: Hourly range plus transportation charges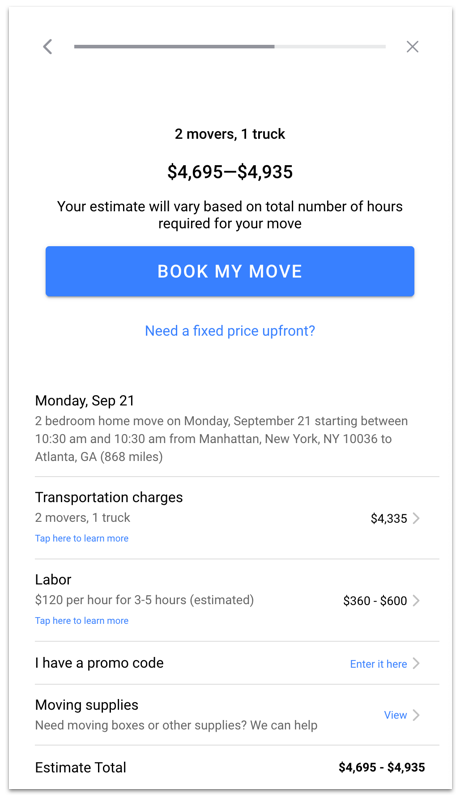 For long distance moves, the hourly range estimates can be combined with the transportation charges to give the customer a sense of overall costs. Transportation charges can be set for each combination of movers and trucks that will be involved in delivering the move. This requires setting a maximum distance before the transportation charges are required (i.e. "All moves over 60 miles") and then setting a rate per mile/kilometer that is appropriate given the truck and team involved.
Scenario 4: Manual inspection requests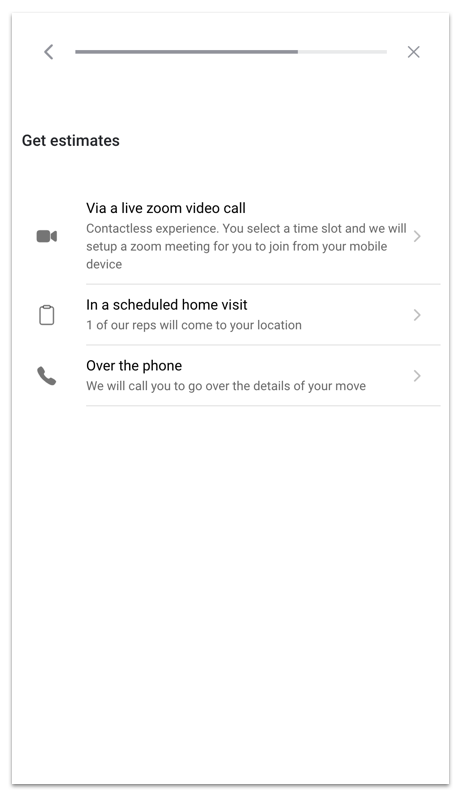 In reality, there might be some scenarios where a moving company will prefer customers actually schedule an inspection to get a fixed estimate. This is common with large home moves and office jobs. This option is also available to prospective customers who have received an hourly range estimate but would prefer a fixed estimate.
Interested in trying out MoveBooker for your company? Start your free trial here